How can Zamkan help?
Using ZAMKAN, you can get free quotes from multiple movers in Dammam, compare prices, and read genuine customer reviews. By doing all this, you'll be able to make an informed decision while choosing suitable movers in Dammam. The movers and packers listed here have all the right know-how and resources to tackle all types of moving requests. We feature vetted and licensed movers in Dammam so that you don't have to face any hassles, delays, damages or hidden charges, and can have peace of mind.
Things to expect when moving
First of all, your movers and packers in Dammam will do a survey of the items you wish to move to finalize the rate and make sure all your requirements are noted. On the day of the move, they'll disassemble items and pack them. They'll then transport them to your new home. Once there, they'll reassemble and unpack everything. Be sure to leave enough time for your move. For example, at least 1 day for a studio or 1 bedroom apartment, and at least 2-3 days for larger moves.
How much does it cost?
The cost of moving depends on the volume of your belongings. You can expect to pay AED1000 - 1500 for a studio to AED4000-7000 for a villa. But keep in mind that the actual cost would depend on multiple factors such as the volume of your belongings and the services you require from your movers and packers in UAE. For example, there could be extra charges if the movers would have to climb stairs.
---
How it works
Zamkan provides you with distinguished quality and timely service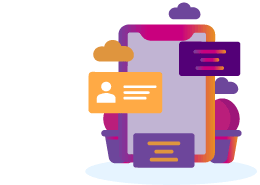 Describe what you need
Describe the service you looking for. We will match your request with the service partners that can best meet your request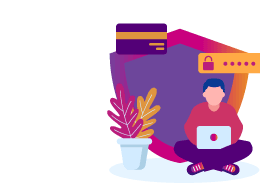 With zamkan you pay safely
Complete the payment process with Zamkan safely and conveniently and choose the cash payment or online payment .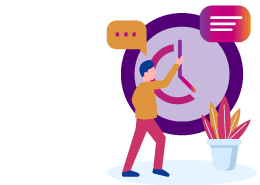 Save your time...and let us work for you
Confirm the details of your service with the company you selected. Then sit back and relax while our partner does the job
Why zamkan ?
Because we are working for your comfort and satisfaction

Everything your home needs
Our job is to provide all the services you need to take care of your home

Zamkan reaches you at anyplace
Zamkan reaches you wherever you are to provide you with what you need

We serve you at any time
Zamkan reaches you at all times without delay or wasting time
Related services
Frequently asked questions
Find answers quickly. Get back to doing what you love.
What you will pay for your moving service depends on the service level you require. Service quality and pricing for moving services show a fair amount of variation in Dubai. The moving company would also be affiliated with an insurance company, meaning you would be able to get insurance for a particularly expensive item being moved. For a Premium move within Dubai, prices are usually in these ranges: Studio apartment: AED 1200-1400 1 BR apartment: AED 1500-1700 2 BR apartment: AED 2500-3000 Standard moving services are delivered by moving companies that meet important quality aspects such as packing your belongings using quality packing material and transporting them using covered trucks (to avoid damage from sun, dust and the occassional rain). For a Standard move within Dubai, prices are usually in these ranges: Studio apartment: AED 1000-1200 1 BR apartment: AED 1200-1400 2 BR apartment: AED 1800-2000 We do have Budget moving partners as partners for customers specifically looking for very cost efficient moves. Our customers may also request quotes from several moving companies to compare prices and service levels Prices above are indicative and may vary a bit depending on the particular move. For bigger moves an onsite survey is usually required to correctly price the moving service.
Yes. Part of the cost of delivering a moving service is related to the truck transporting your goods. If you move within the same building you should expect a somewhat lower price. Please note that moving between buildings that are close to each other typically is not cheaper, as the moving company still needs to reserve the truck for the day of the move.
Home cleaning
Need a helping hand around the house? We know how nerve-wrecking it can be to have a stranger come in and touch your things. What if they don't do a good job and you have to clean up after them? Fret not! ServiceMarket has got you covered! We have a wide selection of home cleaning services that employ the best cleaners Dubai. You can browse the different cleaning companies, read genuine customer reviews, and get quotes free of charge! If you want to just book a service, that is possible too! Just pick a cleaning company Dubai from our list of partners and someone will have your home looking spic and span in no time.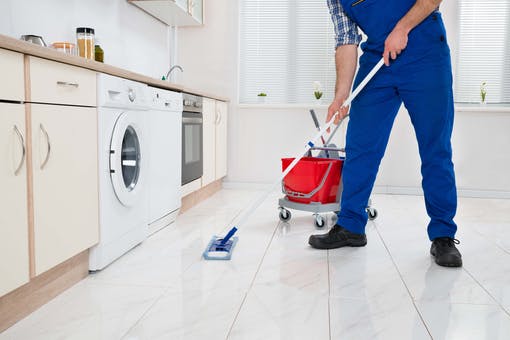 We will take care of…
A cleaning company Dubai will take care of a variety of tasks in your home, like dusting, mopping and vacuuming, and even washing your clothes and ironing them. There is no task too little or too long when you find qualified cleaners Dubai through ServiceMarket. Arrange for a regular weekly or bi-weekly visit by the cleaners Dubai to take care of the house chores while you make some time for yourself and your family.
What to expect
Depending on your requirements and the extent of cleaning your home needs, you can pick the number of cleaners Dubai, the number of hours they need to come in and whether they should bring in their own cleaning supplies or not on the bookings page. The cleaning company Dubai you select through ServiceMarket will send in professionals who will provide a service tailored to you and your home's needs.